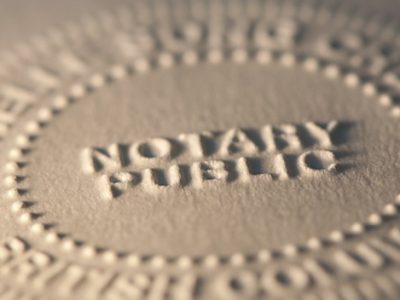 In response to the present COVID-19 state of emergency, Kentucky DWC Commissioner Robert L. Swisher has issued Administrative Order 2020-001 with regard to electronic signatures and notarization of Form 109s.
In pertinent part, the order states:
1. Digital signatures are "electronic signatures" for the purposes of 803 KAR 25:010.
2. Any document or form may be signed electronically by any party or that party's attorney.
3. The notarization requirement for a claimant's signature on a Form 109, Attorney Fee Election, is suspended. To the extent a filing party wishes to still obtain a notarized signature, the filing party should use the provisions for remote acknowledgment in SB 150 (2020) Section 1 ( 11 ).
4. This Order shall be in effect for the duration of the State of Emergency declared in Executive Order 2020-215 or until this Order is rescinded by further order or operation of law.